This list of 2018 movies ranks the best movies released in the year. Some new 2018 movies that have been well-received by both audiences and critics include Avengers: Infinity War, Black Panther, Annihilation, Isle of Dogs, Ready Player One(According to
ranker.com
)
1]Avengers: Infinity War
Avengers: Infinity War is a 2018 American superhero film directed by Anthony and Joe Russo. Torn apart after the events of Captain America: Civil War, the Avengers join forces with the Guardians of the Galaxy to battle Thanos, who is trying to amass the Infinity Stones for a gauntlet that will allow him to inflict his will on all reality.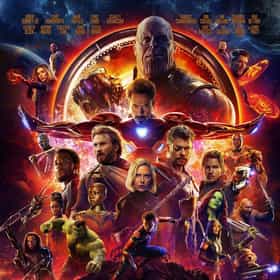 2]Black Panther
Black Panther is a 2018 American superhero film, based on the Marvel Comics character, directed by Ryan Coogler. After the events of Captain America: Civil War, King T'Challa (Chadwick Boseman) returns home to Wakanda only to find his sovereignty challenged by factions within his own country.
3]Incredibles 2
Incredibles 2 is a 2018 American 3D computer-animated superhero film directed by Brad Bird. Mr. Incredible (Craig T. Nelson) is left to care for Jack-Jack while Elastigirl (Holly Hunter) is out saving the world.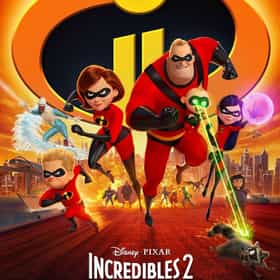 4]A Quiet Place
A Quiet Place is a 2018 American supernatural horror film directed by John Krasinski. A family living on a farm hides from a supernatural evil attracted to sound by avoiding making sound and communicating in sign language.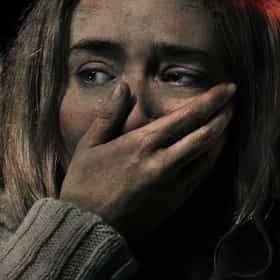 5]Deadpool 2
Deadpool 2 is a 2018 American superhero film directed by David Leitch, based on the Marvel Comics character. Wade Wilson (Ryan Reynolds) forms his own team of mutants to stop mysterious mercenary Cable (Josh Brolin) from carrying out his mission.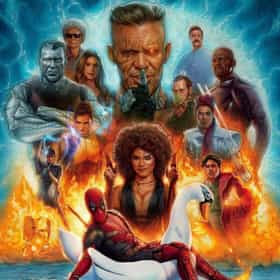 6]Mission: Impossible - Fallout
Mission: Impossible – Fallout is a 2018 American action spy film directed by Christopher McQuarrie, and the sixth installment in the film series. When IMF Agent Ethan Hunt (Tom Cruise) tries to fulfill his original briefing, he finds himself in a race against time, hunted by assassins and former allies while trying to prevent a global catastrophe.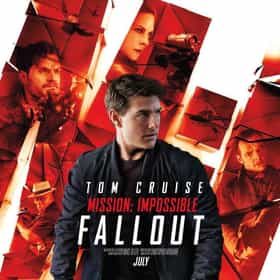 7]Ant-Man and the Wasp
Ant-Man and the Wasp is a 2018 American superhero film directed by Peyton Reed. As Scott Lang (Paul Rudd) balances being both a superhero and a father, Hope van Dyne (Evangeline Lilly) and Dr. Hank Pym (Michael Douglas) present an urgent new mission that finds the Ant-Man fighting alongside The Wasp to uncover secrets from their past.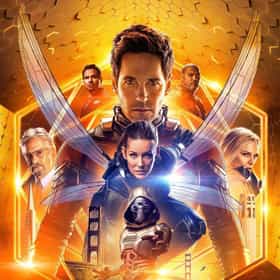 8]Ready Player One
Ready Player One is a 2018 American science fiction adventure film directed by Steven Spielberg, based on the novel by Ernest Cline. Teenager Wade Owen Watts (Tye Sheridan), who frequents the virtual reality world OASIS, attempts to win a game created by the recently-deceased creator in search of its Easter Egg to win full ownership of the OASIS and his $240 billion fortune.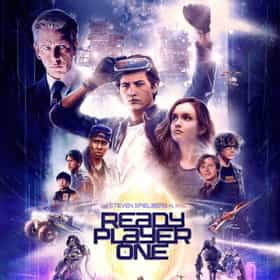 9]Hereditary
Hereditary is a 2018 American horror film directed by Ari Aster. As an overwhelming terror takes over their household, the Graham family's peaceful existence is ripped apart, forcing their mother (Toni Collette) to explore a darker realm in order to escape the unfortunate fate they've inherited.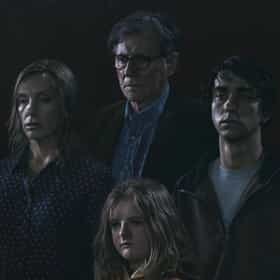 10]Isle of Dogs
Isle of Dogs is a 2018 American stop-motion animated adventure film directed by Wes Anderson. In a dystopian future Japan in which dogs have been quarantined on a remote island, a boy ventures to the island to find his lost dog.