Parliament Approves Social Media Tax
Social media tax will be effective starting next financial year after parliament passed the Excise Duty (Amendment) Bill, 2018 yesterday evening.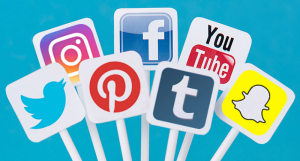 The bill also approved the proposed tax on mobile money transactions and old vehicles.
Social media users will be charged Shs70,000 annually.
The committee Vice Chairperson Joy Katali defended the new tax arguing that communication has now shifted from mere phone calls to using the internet.
"Voice and messaging traffic has migrated from conventional voice calls and messaging to voice over the internet and online messaging, through applications like WhatsApp, Viber and Skype referred to as over the top (OTT) service yet these services don't attract excise duty unlike voice calls that attract VAT and excise duty," said Katali.
"This is unfair and inequitable for consumers who buy airtime & use it to make voice compared to those who buy internet data and make voice calls."