Gravity Omutujju Resurrects "who is who" beef in new song
Just when you thought the Who is Who trend was fading, Gravity Omutujju has resurrected the whole 'beef' thing. For starters, when Feffe Bussi launched a scathing attack on fellow rappers, Gravity was one of the most 'targeted' by other rappers who 'responded' to the song.Well, in Gravity's response, he goes bare knuckles. He disses Navio, GNL, Babaluku and Rocky Giant.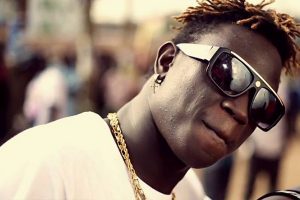 The rapper refers to Navio as one 'mummy's boy' whose mother (Maggie Kigozi) caters for all his needs. He generally paints Navio as one fed by the silver spoon. Gravity had no kind words for GNL as he states that the rapper fled the country due to competition. While GNL claims to be in Hollywood, Gravity poses a question, 'How comes we never see the movies?'. In regard to Babaluku, Gravity states that the rapper has no music worth talking about. He also makes fun of Babaluku's Bavubuka Foundation.
Was he done yet? No, he also had a word for Rocky Giant describing him as boring rapper.
In his closing remarks, he states that there is 'no money in hardcore hiphop'. Perhaps, a befitting response for those who called him out for rapping on ragga beats!
That's Gravity for y'all.